This morning the clover called me outside. Bejeweled with a mixture of sun and dew, our yard took on a rainbow hue. 2 doves sat nestled in the tree as a teeny hummingbird came to greet me.
Today was more of a visual aural kind of trip down memory lane with both the past and present colliding. Possibly the future as well, though I don't like to predict those kinds of things. An old partner in crime whom I haven't seen nor really heard from since my sophmore year of high school added me on Facebook. I "ran away" to his house when I was 14. That wasn't my initial intention but it kinda sorta happened momentarily. Long story not worth jotting down but needless to say my brain flooded with the hours we all spent together before and after school being bad asses. As life would have it, hours after our initial contact, I accompanied my mom to get her hair cut. The salon is in a neighborhood I spent 4 years trotting through each day after school with said being along with others. So as I waited, I walked around to explore this blooming neighborhood that once was pretty desolate. My soul was soothed with the random street art I saw as it's been a bit starved since leaving Brooklyn. After just writing about flight, the first piece I stumbled upon was none other than Ms. Amelia Earhart.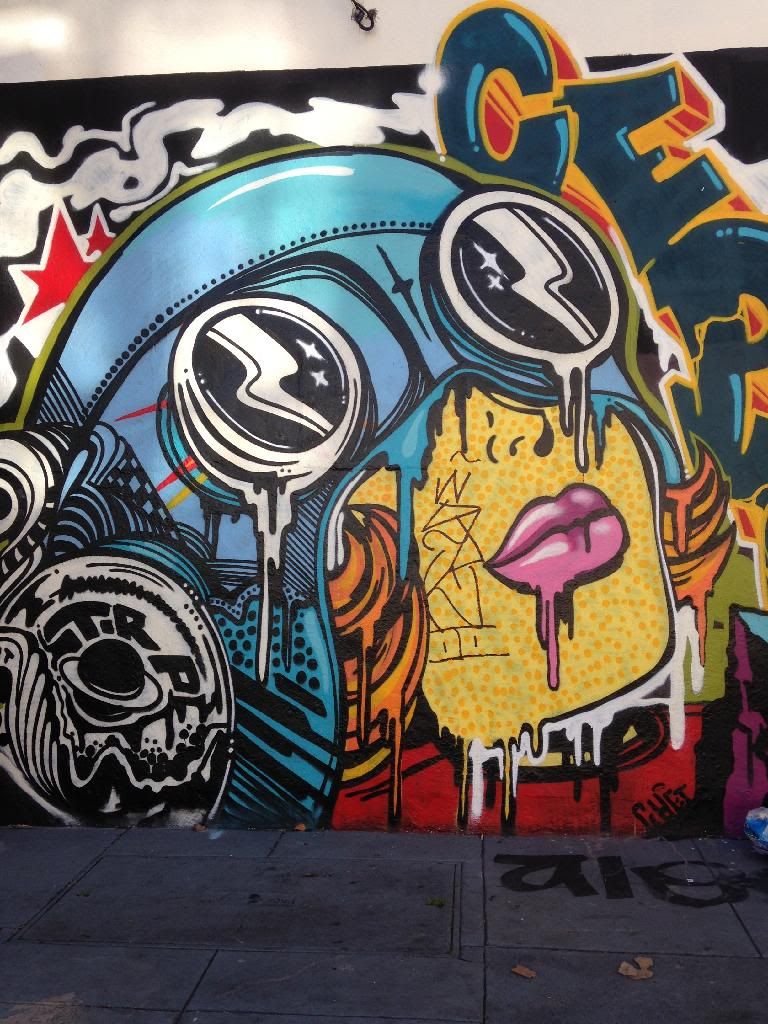 After my jaunt I sat down with my coffee beneath a tree outside Cafe La Vie, amused at the name per usual. Ravens joined me singing their song and the breeze that came my way was filled with scents of a sacred plant. After her hair was cut, we walked to a small park where I watched a little girl in a purple tutu play beneath a beautiful art installation from Burning Man called Future's Past.
We walked and walked and walked some more. My mom is used to driving but her car broke down so it was back to basics and my own favorite. The sun was warm and I began to sweat, layered in clothes forgetting how each neighborhood here has its own climate. So much has changed since I've been away and today was quite beautiful rediscovering the city I was born in. She's blooming.